Application '23-'24
Application '23-'24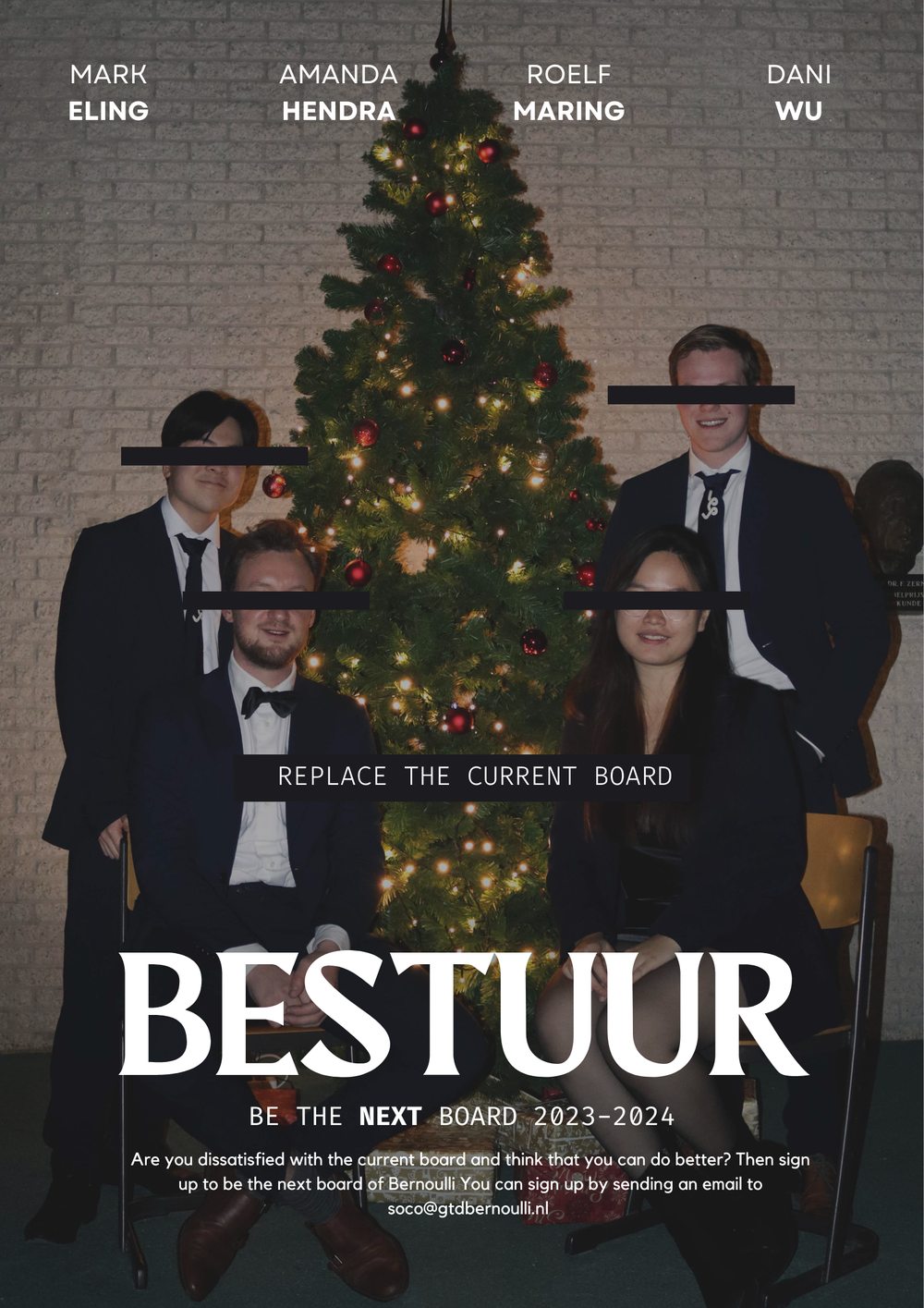 Are you going to be our new board? Then apply now by sending your resume and a cover letter to soco@gtdbernoulli.nl, before the 15th April 2023. In your cover letter you can detail what function you are interested in:
Chair
Secretary
Treasurer
Business Relation
It is possible to apply for multiple functions. You can find the details of each function in the current board page. If you have any questions about the function click the links above for contact details and information. It is not necessary to have been an active member in the past years, to apply for the board.
We hope that you are interested in becoming the 39th board of G.T.D. Bernoulli!