Upcoming events
Upcoming events
Nov 24, 2019 - Jun 6, 2020
Social
16 participants
Dear Bernoullians, It's finally happening, the 2020 Bernoulli Squash Tournament! The never-ending discussion about who has the best serve, technique and overall game mentality is set to end once and for all with this epic tournament. Participants will play one game a week for a couple of weeks depending on how many players join the competition. Throughout the competition all...
---
Jan 24, 2020
Social
9 participants
Subscription open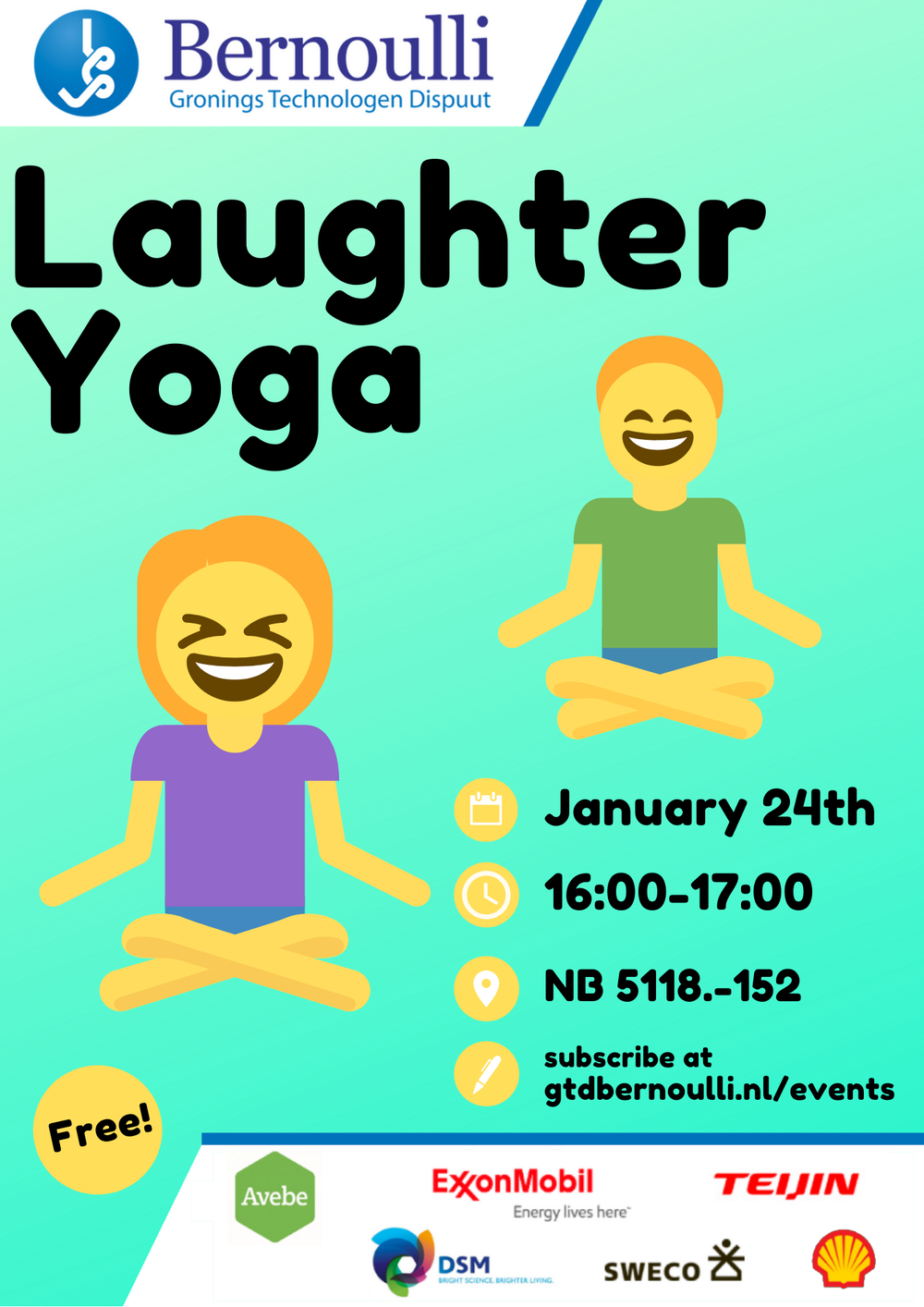 Dear members, We hope you're doing well with your exams, your research, or any other business that you're busy with. We thought that, during the exam period in this gloomy winter month, everybody could use a good laugh. Therefore, Bernoulli is organizing a Laughter Yoga Workshop given by a professional instructor. If you are not sure what this workshop is exactly about, that does not...
---
Feb 6, 2020
Career
17 participants
Subscription open
On January the 6th, there will be an exciting lecture by Royal Dutch Shell. We will have a presentation about career paths and opportunities, like the Shell Graduate Program. We will close the afternoon with a borrel, where we'll have the opportunity to socialize with the people from Shell.  Do you want to know more about Shell and its opportunities? Subscribe now!
---
In Leiden a Career event will take place organised by KNCV. This is a nice chance for students to see the different career opportunities as chemist. There are multiple lectures and personal trainings. See for more information kncv.nl/connect. Ben je bijna klaar met je studie en weet je niet zo goed wat je daarna wilt doen? De KNCV schiet te hulp en organiseert op 20 februari...
---