Cannelloni with Picchioni🧑‍🍳
Cannelloni with Picchioni🧑‍🍳
About this event
Category

Social

Organizer

Date and time

Feb 2, 2023 17:30 - 23:00

Location

Odd Fellow House (W.A. Scholtenstraat 21, 9711 XB Groningen)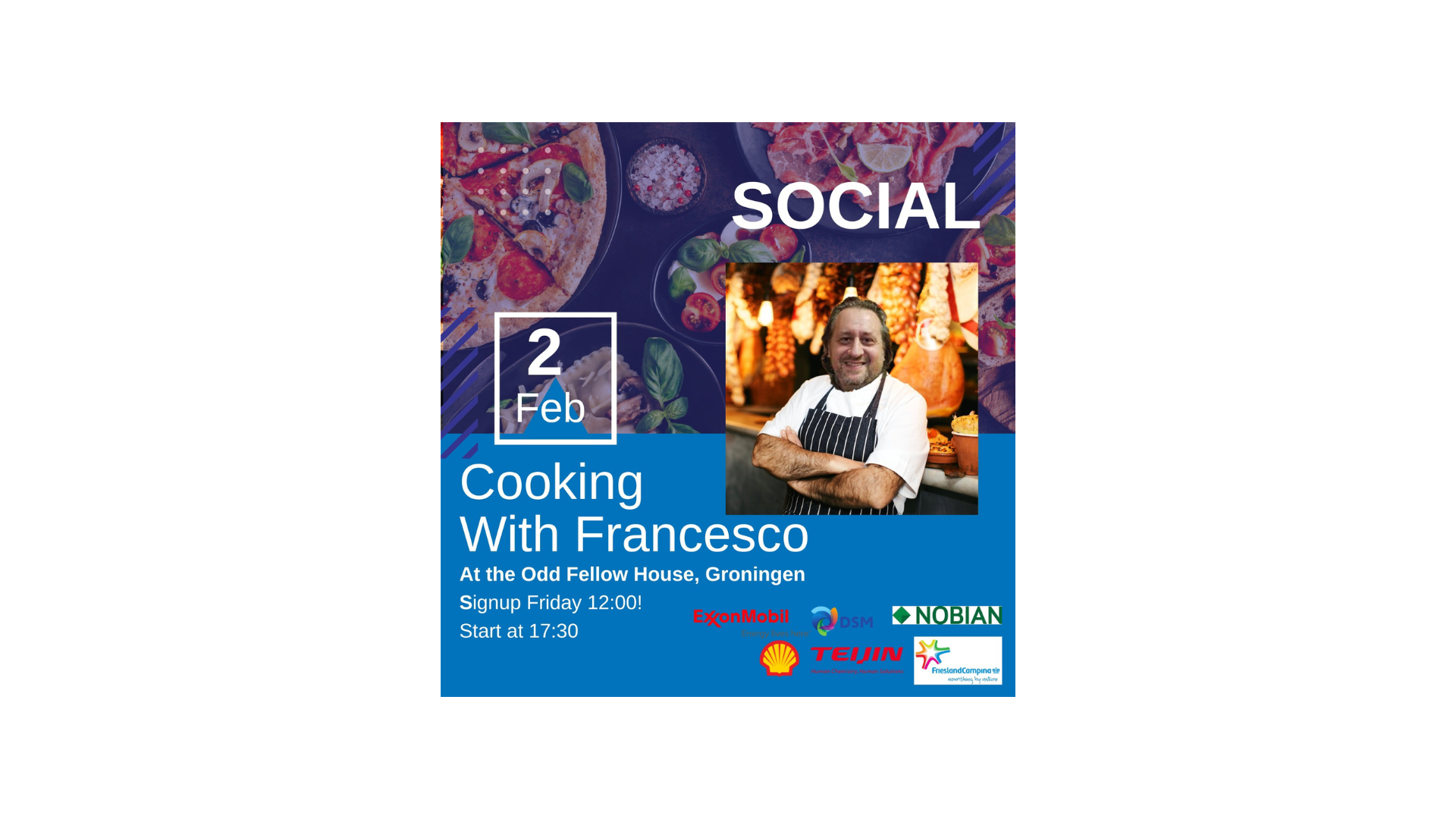 Dear members,
one of the most beloved events of last year returns: Cannelloni with Picchioni🧑‍🍳!This cooking workshop by Francesco, will take place on 2 February from 17:30-23:00 at the Odd Fellowhouse🏰.In three groups, our chef will teach us how to cook a proper Italian dish🍝🍕. Furthermore, we will provide you with proper wine to make this feast complete for a total of only €12.50 per person🍷. The sign up opens this Friday on 12:00 and you can enroll on the website. There are limited spots available, so make sure to quickly sign up! Also, if you have a preference for a course (starter/main course/dessert), you can put this in the excell sheet which you can find in the event description.
We hope to see you there,
AC '22-23🎉🍻
If the event is full please sign up for the waiting list, so we can see if it is possible to organise a second event later in the year!!!
Excell sheet:
https://docs.google.com/spreadsheets/d/1u7fBUeKQtDCjGmpADoOaD9GFqbAtkWP_/edit?usp=sharing&ouid=101669345368310627420&rtpof=true&sd=true
Participants
Please login to view all participants